About Sela Tunnel
The Portal of the tunnels is located at 3973 m above mean sea level. Drill & Blast technique for excavation as part of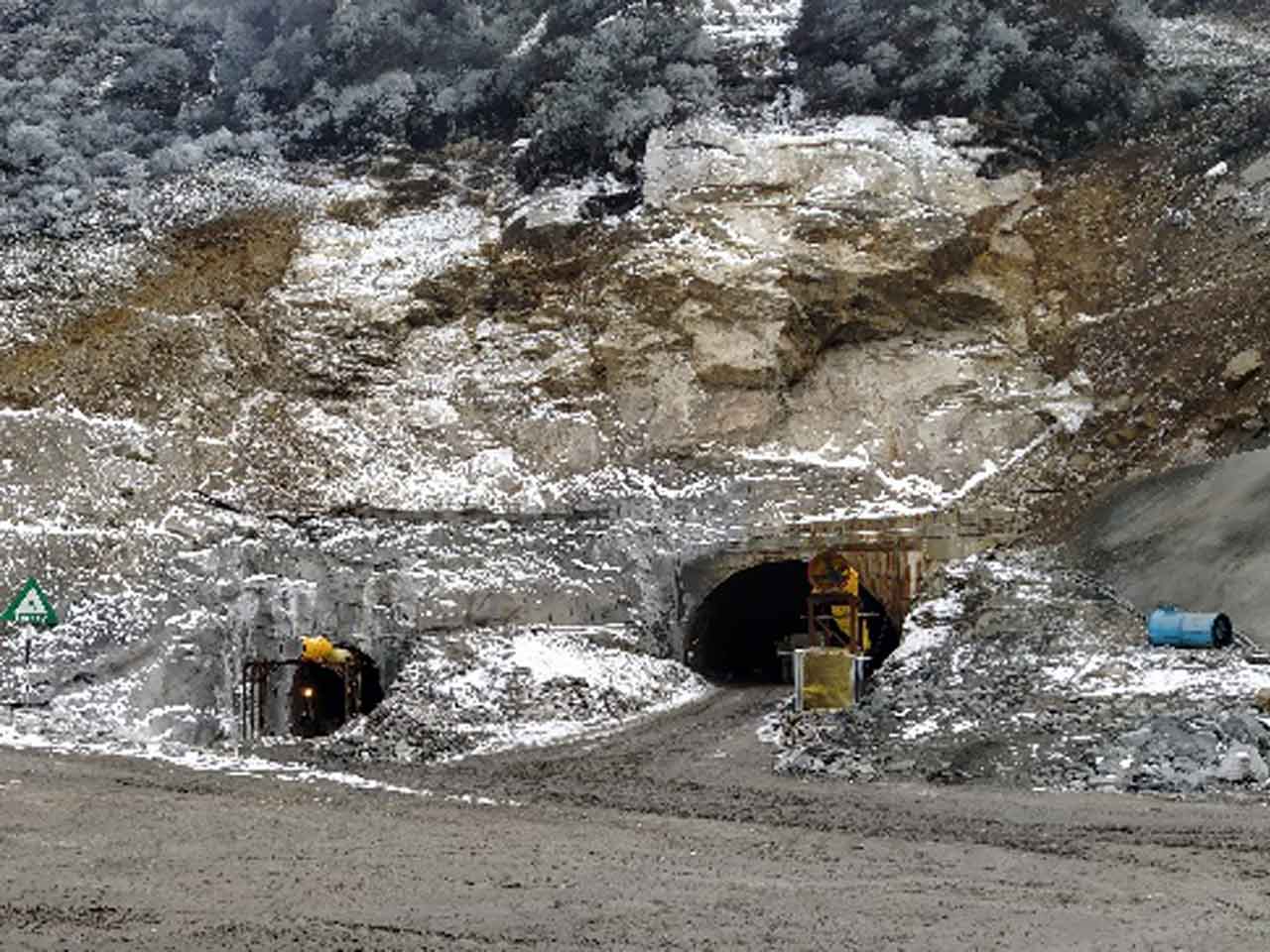 View of the Portals of Main and Escape Tube of Sela Tunnel Project
New Austrian Tunneling Method (NATM) is being used for the construction of the tunnels. On completion, this would be the longest bi lane road tunnel in the world at an altitude above 13000 ft.
View of the Portals of Main and Escape Tube of Sela Tunnel Project
Shri Rajnath Singh, Honourable Raksha Mantri carried out the last blast of 1555m long Sela Main Tunnel (T2) through e-ceremony located in West Kameng District of Arunachal Pradesh thus marking a momentous occasion for the Nation and the BRO. The breakthrough was achieved marking the end of excavation of longer tunnel of the project. The foundation stone of the project was laid by the Hon'ble Prime Minister in 2019 and within two years the longer tunnel having length more than 1.5 km length has been excavated.